Synopsis
I wasn't always in love with Colton Calloway; I was in love with his younger brother, Kyle, first. Kyle was my first one true love, my first in every way.
Then, one stormy August night, he died, and the person I was died with him.
Colton didn't teach me how to live. He didn't heal the pain. He didn't make it okay. He taught me how to hurt, how to not be okay, and, eventually, how to let go.
My Take
Nell Hawthorne and Kyle Calloway were made for each other. Born two days apart, at the same hospital, and grow up next door to each other meant that they were inseparable from the very beginning. They grow up best friends, only best friends, until one day Kyle's friend, Jason, asks Nell out and she says yes. Kyle freaks upon learning this news. To him, Nell was always
his
girl, even though neither of them has indicated any feelings other than friendship. One steamy kiss is all it takes for them to both realize their true feelings for each other. To them, and everyone else, they just make sense. They fit together perfectly. Throughout high school, they continue to grow closer, becoming each other's first in every way possible.
On what should be a celebrated romantic weekend getaway, a sudden tragedy occurs, leaving Nell alone, broken, and feeling guilty that he's alive and Kyle is gone. At Kyle's funeral, Nell has somewhat of a breakdown and runs from the church. Kyle's mysterious older brother, Colton, surprisingly comforts her, but comfort is the last thing that she wants. They have one more encounter that night that leaves Nell feel even more alone, more guilty, more broken.
We flash forward a couple of years and a dual POV starts. Colton's singing and playing guitar at a bar when he sees her. The girl he hasn't been able to get off of his mind for the past two years. The girl he wants nothing more than to get to know, to love. The girl who was his dead brother's girlfriend.
I won't go into much more deal here, but over time Colton and Nell begin to develop feelings for each other. Colton tries to get through to Nell, but the pain and guilt over Kyle's death still weight heavily on her mind and on her heart. And Colton is not without his issues, either. Can they lean on each other to find the love they both deserve, or is there too much baggage for them to really be together?
*****
This book was a hard one for me to review. I read this book back in April, and am just now finding myself ready to sit down and share my thoughts. Here it goes...
The first half of this book earns a huge five stars from me. I love watching Kyle and Nell grow together and become the love of each other's lives. Their relationship was so beautiful, so harmonious, which made it even worse when he died. I felt as broken as Nell. I wasn't sure I could continue this book, because Kyle was it for Nell. How could she, how could I, move on from that?
He saved me, and now he's dead. Sobs echoed, echoed, wrenched from a ruined heart.
The second half of the book was less beautiful for me. I'm a huge proponent for realistic relationship development, and the love between Colton and Nell happened a little too quickly for my taste. Don't get me wrong, I think that they are great as a couple, and they have beautiful chemistry, but I didn't quite feel the love as quickly as they did. They spent so much friggin' time dissecting their issues that it took away from their actually falling in love with each other. I understand that their overcoming their issues is a huge plot point, but I felt that it overshadowed the romance that was developing between them. I would have loved to to have read a bit less about their baggage, and a bit more of them falling in love.
When I first read this back in March, I also felt that the ending was lacking, rather abrupt. I would've liked to have seen a glimpse in the future, some sort of indication of where Colton and Nell are, or are going. At the time, Ms. Wilder hadn't indicated plans of another book, but as of now she is writing a sequel, Falling Into Us. Perhaps that book will give me a view of where Colton/Nell are now.
That being said, I am one of a very small few that didn't fall head over heels in love with this story. So please, still read this book if you desire. My issues with it were purely personal as what I look for in a romance. Ms. Wilder's an extremely gifted writer, and I will read more of her work. And I will say, Ms. Wilder gets bonus points for using one of the best lines of all time from a movie.
"There's a shortage of perfect breasts in the world. It would be a pity to ruin yours."
She stops thrashing and laughs. "Did you just quote The Princess Bride at me?"
My Status Updates While Reading
5%-
"Barely into this book and already in love with Kyle.
"
24%-
"So I was sitting here thinking "oh, this isn't that bad. Let's save the tissues." 5 seconds later..BAM! Let the ugly cry commence."
82%-
"That was so freaking hot. I don't even...
"
94%-
"Okay, Ms. Wilder, you're seriously screwing with my tear duct production! Cant.Stop.Crying.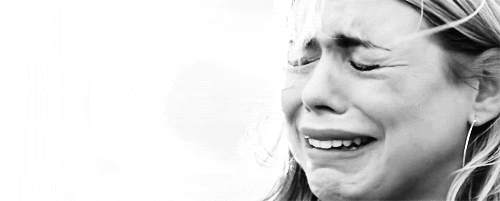 "
100%-
"What?! No! I want more!" <----See?? Needed more!