Hey y'all! I'm so overwhelmed with the support I've received from all of you since I started by blog! I had no idea that so many people would take any interest in what I had to say, and it's been so much fun doing this. The amazing number of readers, authors, and bloggers that I've connected with since starting Tessa's Take has been nothing short of incredible.
Due to the high level of review requests and blog tours, I am merging with two other amazing girls/bloggers to bring you a brand new blog. We're country girls who love reading about hot men & kick ass chicks, so we've aptly named ourselves the Gutter Girls. It started off as a fun joke to call ourselves on Twitter as we stalked our favorite authors, and when we decided to start the blog it just made sense!
Tessa's Take is going to evolve into a joint blog for my husband and myself to share recipes, how-tos, and DIY kind of stuff. He's really looking forward to it! I'll still link all the review to the new website, as well.
To celebrate reaching over 1,000 likes and the start of a new blog, I've got a great giveaway! Over 20 Kindle books and a $25 Amazon Giftcard! Please enter and feel free to share with your reading pals! I'll try to match up requests as much as possible!
Thanks again so much for all of the support. I couldn't do this without y'all! And go check out the new page at www.guttergirlsbookreviews.com!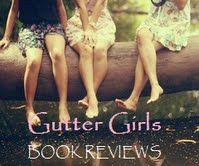 a Rafflecopter giveaway