Synopsis
Drew Evans is a winner. Handsome and arrogant, he makes multimillion dollar business deals and seduces New York's most beautiful women with just a smile. He has loyal friends and an indulgent family. So why has he been shuttered in his apartment for seven days, miserable and depressed?
He'll tell you he has the flu.
But we all know that's not really true.
Katherine Brooks is brilliant, beautiful and ambitious. She refuses to let anything - or anyone - derail her path to success. When Kate is hired as the new associate at Drew's father's investment banking firm, every aspect of the dashing playboy's life is thrown into a tailspin. The professional competition she brings is unnerving, his attraction to her is distracting, his failure to entice her into his bed is exasperating.
Then, just when Drew is on the cusp of having everything he wants, his overblown confidence threatens to ruin it all. Will he be able untangle his feelings of lust and tenderness, frustration and fulfillment? Will he rise to the most important challenge of his life?
Can Drew Evans win at love?
Tangled is not your mother's romance novel. It is an outrageous, passionate, witty narrative about a man who knows a lot about women…just not as much as he thinks he knows. As he tells his story, Drew learns the one thing he never wanted in life, is the only thing he can't live without.
My mini review from before Release Day:
Drew Evans is deliciously entertaining, impossible to resist, outrageously hilarious, and you simply can't get enough. In fact, I'm feeling a touch of the flu coming on & the only cure is more Drew. Tangled more than earns a brilliant, out-of-this-world hysterical, swoon-worthy five stars. Emma Chase has written a highly recommended story with unforgettable characters that are absolutely beyond comparison, and I cannot wait to get my hands on more of her work.
Drew Evans is:
Meet Drew Evans & the madness that is his mind. He's perverted, arrogant, laugh-out-loud hysterical, and just a lovesick puppy. It's an amazing combination. When the book first begins, Drew's been disgustingly hiding out in his house for a week, where he's come down with something. Flu, he tells himself. Yeah right. Poor, sorry, sad sap Drew Evans has fallen in love, and she's marrying someone else.
We then flash back to where it all began. We meet pre-love Drew, where his personal motto is to never ride the same ride twice. Ever.
Drew Evans may do a lot of women, I mean things, but there's one thing he refuses to do: love. I take that back. Drew loves himself. But love, love? No way. A successful banker with a loving family and a great set of friends, Drew has it all... at least that's what the thought. Enter Kate Brooks, the sweet, sexy, and sassy new associate who turns Drew's world upside down and his heart inside out. He doesn't know why, he doesn't know how, but he knows one thing- he wants Kate Brooks more than he's ever wanted anything in the world, and he'll stop at nothing to get her.
Where do I even begin?
Tangled was, by far, one of the best books I've read in 2013 EVER
. This is one of those books that is so amazingly good, that you can't even review it. I just want to shout from the rooftops,
READ THIS BOOK NOW, WORLD!
Drew Evans is a character that will not be forgotten-
ever
. He's a cocky bastard who you simply can't help but fall for. He's sexy, charming, and funny as hell. He tells it like it is, no hold bar. Emma Chase does an amazing job taking us into the mind of Drew Evans as he determines to make Kate his. I don't believe I've ever read a better perspective from the male POV.
Kate was an equally charming character, fierce and feisty, while keeping Drew on his toes. She's the female character you look for in every book. Strong, confident, and ambitious, she definitely enjoys giving Drew a run for his money. I want to be her when I grow up.
If we're going to work together, Drew, I think we're should get a few things straight. I'm not your sweetheart. My name is Kate — Katherine. Use it. And I'm not a kiss-ass. I don't have to be. My work speaks for itself.
I loved their early love/hate relationship, and their playful banter had a smile on my face. Their chemistry practically radiates off of them with every encounter; you have no idea when the combustion is going to occur. Because it's going to...it's only a matter of time.
It makes me want to kiss her and strangle her at the same time. I've never been into S&M. But I'm beginning to see its benefits.
So question... why are you still reading this review? You should be off meeting Drew, finding out about the mysterious "flu" of his. My only complaint.... it ended. Seriously. Ms. Chase, I need/want/crave/desire more!! I'm going to GoodReads stalk you until I see more of your work added. Consider yourself Fangirled!!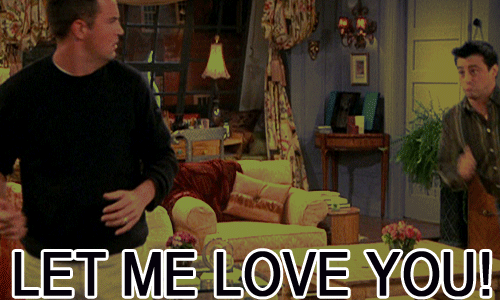 About the Author
By day, Emma Chase is a devoted wife and mother who resides in a small town in New Jersey. By night she is a keyboard crusader, toiling away the hours to bring her colorful characters and their endless antics to life. She has a long standing love/hate relationship with caffeine.

Emma is an avid reader. Before her children were born she was known to consume whole books in a single day. Writing has also always been a passion and with the 2013 release of her debut romantic comedy,

Tangled, the ability to now call herself an author is nothing less than a dream come true.
Emma Chase's Links
Emma's Website:
Emma's Facebook Page:
Twitter:
Goodreads Author Page:
Add Tangled on Goodreads:
For anyone that purchases Tangled ON release day 5/21, they can email their Amazon, Nook, Kobo, Chapters, etc. receipt to giveaways@emmachase.net and be entered to win a $25 Amazon Gift Card, or a $25 Omnific Gift Card, or a $25 B&N Gift Card!
a Rafflecopter giveaway